Industries
Location Maps Limited provides Professional Wayfinding Solutions.
Design and delivery of accurate and effective wayfinding products. We approach wayfinding from the users perspective by reducing the complexity which is essential to the functional success of any wayfinding solution.
---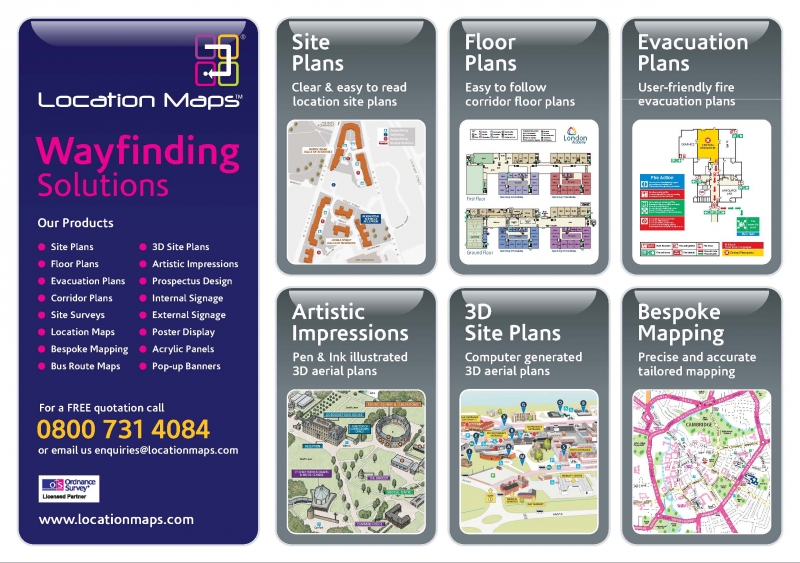 Wayfinding, Marketing and Design – Wrapped up in an effective and creative bespoke solution. Dedicated project management from start to finish.
24 years in business – a wealth of expertise and considered one of the leaders in our field.
3D + 2D Site Plans, Floor Plans , Fire Evacuation Plans, Location Mapping, Website Application, Interactive Wayfinding Plans, Virtual Tours, Signage and much more….
Design and Printing Services, Corporate Brochures, Information Leaflets and Marketing Literature.
No two projects are the same, and different market sectors have differing demands and requirements.What makes Location Maps stand out from the crowd is our flexibility and knowledge, allow us to be fluent in speaking 'your' language, no matter what industry you may be in.