2D Site Plan Map OS data based or Schematic Stylised Design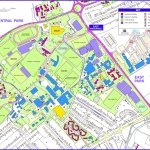 2D Site Map Plan. Graphically Designed or based on OS Data.
A 2D Site Plan is a definitive quality navigational aid. Our 2D Site Plans can be very simple for utility use or very detailed for way finding or marketing application depending on your requirements we can deliver a solution that works for you.
Location Maps Ltd  2D Site Maps offer precise, user-friendly wayfinding visual instruction. To enhance the impact we offer a bespoke design service to complement a given corporate style, tailored delivery to your targeted end user. 2D Site plans are often used in conjunction with our Floor Plan sets.
Location Maps Limited – Licensed partner with the Ordnance Survey