3D Contemporary Design Style Site Plan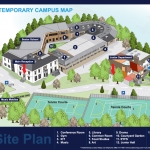 3D Contemporary design style Site plans for Schools, Colleges, Universities, Academies, Hospitals and General Business.
3D Contemporary Design Style Site Plan: Beautifully presenting the layout of your site is essential to allow a quick and straightforward guide for all your visitors, as well as providing a professional piece of artwork for use as a marketing tool. Unique and distinctive artwork creating the right impression. A great focal point in any reception when wall mounted to an Acrylic Wall Display.
Using Specialist Graphics Software, our 3D Site Plans can be supplied as standard editable files for bespoke annotation and overlay adapting the base image to showcase any event….
The 3D Contemporary Style Site Plan offers significant flexibility as a marketing tool particularly as backdrops at exhibitions, prospectuses, visual display options. Can be used as a base for our interactive photographic virtual site plan tour application  (c)– highlighted buildings reveal photographic building tours using pictures, sound and video.